It certainly makes a change to actually have things to report on as it does seem that we are actually coming out of the lockdown and there is less panic about, but we are still being very careful as complacency can often end in disaster and nobody wants that, so for the American tour that finished mid March, we adhered to strict rules of nobody back stage and all people involved with the theatres and indeed the audience had to have had all three jabs and in some case lateral flow tests on the day of the show, and that included me and my trusty crew… err… just three of us!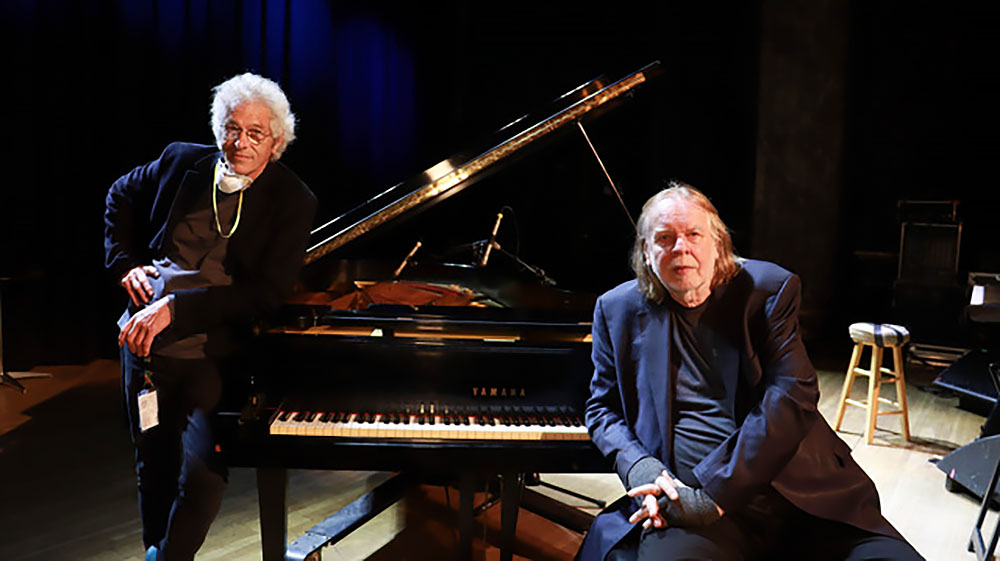 Rick with US Tour Manager Skip Johnson.
Photo - Anielka Marin
Every day we heard of shows being cancelled because of positive testing and we were determined not to be an additional casualty, so all credit to Skip Johnson who kept strictly to all the rules and guidelines which led to a most enjoyable tour, but it was not without its difficulties. However having a keyboard stolen from our SUV, (with blacked out windows and parked outside a police station), was not a nice thing to happen but I really do have to thank KORG for coming to the rescue, which meant there was only one show where I couldn't use a keyboard.
Sadly, because of the truckers blockades and strikes in Canada, the promoters postponed our Toronto show which was sad, but fully understandable. It'll be in next time for sure.
It was literally straight back home and on to rehearsals for the ERE shows and that was really something special and with a relatively new line up with Adam Falkner on drums, (who was remarkable), Hayley Sanderson on vocals (who was also remarkable), Adam Wakeman on keyboards and guitar (who was equally as remarkable), Dave Colquhoun on guitars (who was of course remarkable), and Lee Pomeroy on bass (who also was truly remarkable).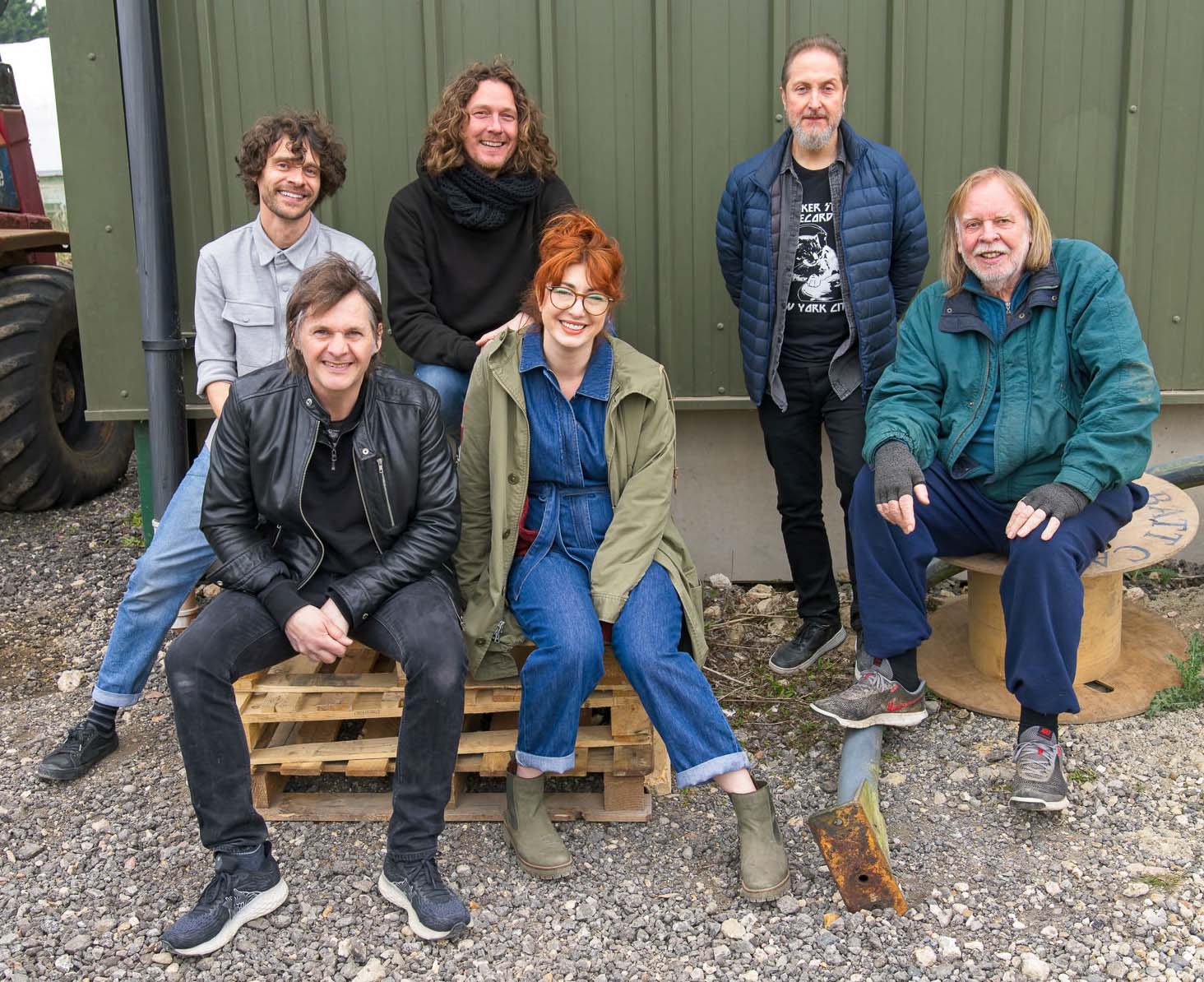 Rick with the ERE at the rehearsal location.
Photo © Lee Wilkinson
It was a fabulous line up and from the lovely comments that have been flying in since we finished the short tour in Newcastle, it does seem that all who saw the shows were happy too.
There will be more but I'm not sure when, as availability of this line up is limited as they are all ludicrously busy, but we'll find a way.
My only slight problem was one off my crowned front teeth falling out on the first day of rehearsal which, because of such a tight schedule, meant that there was no time to get to my dentist and have it fixed back in again, and so I lisped my way through announcements!
Upon return home after Newcastle I was straight off to Windsor Castle to proudly receive my CBE from the Princess Royal… (minus tooth!) Some people have commented that I should have gone to the dentist before the investiture, but if they'd looked at my schedule they would have realised that there was simply no time, however the day after the investiture, I was sat in the dentist chair for an hour and a half where my front tooth was put back in place and I no longer lisp!
I also had a meeting with Brian, my manager, to discuss the future now that things are opening up and it looks pretty certain that there will be a 20 day Xmas tour in the UK, (I love the Xmas tour). America is also being discussed as regards more Even Grumpier shows and I will know more next month.
In the meantime I will be back in the studio later this month and also in May to finish off the "A Gallery of the Imagination" album. Dave Colquhoun, Ash Soan and Lee Pomeroy have pretty much completed all their parts and very soon we will have Hayley in to do her warbling and I have quite a few keyboard parts to add and then it will be down to Erik to do the mixing.
I have decided that for the rest of this year I will be concentrating on planning 2023 and 2024 as well as doing some additional recordings. I have lots of projects in the making and they need to be brought to fruition and this will require "locking myself away" for a few weeks at a time in order to do this, which is quite exciting… well it is for me anyway!!!
That's it for now ….see you next month!!
Rick
---
Previous Editions