We're two thirds of the way through the tour as I write this and I can't repeat enough times how amazing this has been both musically and the wonderful atmosphere both on and off stage.
Trevor and I have what I can only describe as a telepathic musical feeling between us as we both seem to be aware of what the other is going to do at any given musical moment.
Jon's voice is stronger and as beautiful sounding as I have ever heard it and there are not enough superlatives to describe the playing of Lou Molino III and Lee Pomeroy.
I have said it before, but I will say it again that this is the finest line up of musicianship of any form of YES I have ever had the privilege of being a part of and long may it continue.
We have plans to complete new recordings early in the New Year and also there are dates booked in Japan and Belgium and Holland as well as the UK shows.
The tour finishes on December 3rd and when I get home I have quite a busy time as well as trying to get some Xmas shopping in!
On the 7th I am doing the voice over for a new Deep Purple DVD. As many of you are aware, I am close friends with both Ian Paice and Don Airey and as a great friend of the late Jon Lord I am looking forward to doing this project.
On the 8th I have a one man show in Rye.
On the 16th and 17th of December I have two shows at the Granary with my Special guests this year being my son Adam and also Emmie Beckett as well as a local choir. These are a wonderful way to lead into Xmas and I'm really looking forward to them.
On the 19th I will be making my annual live Xmas appearance on the Simon Mayo drive time show. Always a pleasure to be a part of my favourite presenter's show.
Interestingly enough Radio 2 will, also be airing two shows I have done for them entitled Rick Wakeman's Key to Keys. One show on the 21st and the other on the 28th....Hopefully these will become a regular show for the Beeb ......we shall see?
My special guest Don Airey was brilliant, well worth listening to.
And that's about it except to say that on a solo front there are offers for 15 one man shows in the UK for next year.
Cheers,
Rick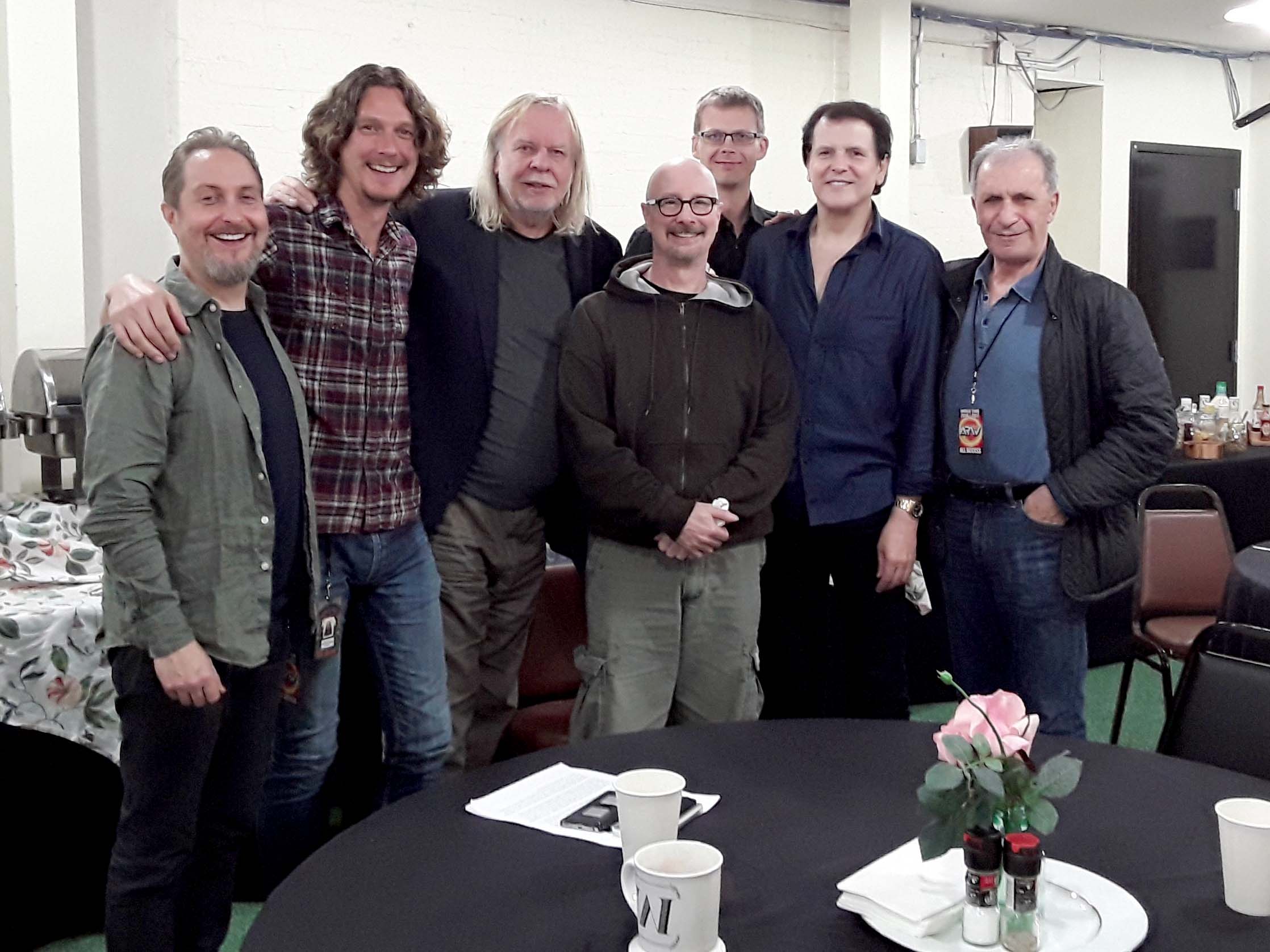 It was quite amazing that on the same night that ARW played San Antonio, Black Sabbath were also playing and Adam came over to meet us all for an hour after his sound check which was lively as he knew so many of our entourage.
Previous Editions