September is already proving to have brought up its fair share of obstacles and I sadly have to start with the most pressing which is that we have regrettably had to put WAKEmanFEST on hold until next year.
We have made this decision early as we feel that is the fairest thing to do rather than leave the announcement until much later. All the participants have been informed and they are all on board for the rescheduling for next year and that also means that with a bit of luck, Adam, will be able to join us as well.
As most people are aware, I had quite a serious health scare just after Easter which necessitated my "culling" my diary quite drastically and although my health has improved and blood pressure heading the right way etc etc, it's meant, that on advice, I have had to take a really close look at what is currently in for the rest of this year and doing quite a lot more culling.
To this extent, apart from WAKEmanFEST, a propose 16 piano dates in Scandinavia currently pencilled for November and December have had to go and also the proposed Journey to the Centre of the Earth in Tenerife at Xmas is also under review.
It's totally my fault as I allowed the diary to start filling up again and everything stemmed from that. My management, agents and indeed my wife basically read me the riot act....AGAIN!!!........and I succumbed to the fact that I really do have to listen.
The deal that was struck was that of nothing being cancelled, just postponed and so announcements will be made as to new days, early next year, after my next medical!!!!.......
This means that the Barrow Hill Roundhouse concert on Friday 11th of this month will be the only English Rock Ensemble concert this year and so that now makes it very special indeed. Everybody is really looking forward to it and I know it's going to be very special.
During the last few weeks, I have been recording the great talented young 16 year old soprano, Emmie Beckett and that has included a recording of Welcome A Star for Xmas which this week in fact, will see orchestral strings and the English Chamber Choir being added to the production. There is such a buzz already about this and I can see young Emmie being rather busy at the end of the year!!
From the 21st onwards, Erik and I will be recording piano and organ on some tracks by Armando Peralta, which you can check out on his website. Some of these will be recorded at The Granary, some at our studio and some at my son Adam's studio.
On Sunday 27th there is an amazing Water Rats Variety Show at the Winter Gardens in Margate with all the money going to the Water Rats charities. Loads of Rats, young and old, taking part and I will be doing a spot with son Adam, who is also a Water Rat. It really will be a unique night and well worth travelling to see. Further details at www.margatewintergardens.co.uk and also on the Water Rats website.
I know it's a bit premature to look into October, but here goes anyway!!!
On Thursday 1st October I will be one of the adjudicators at this really lovely launch event to help educate young and old with road safety for children which I wholeheartedly support.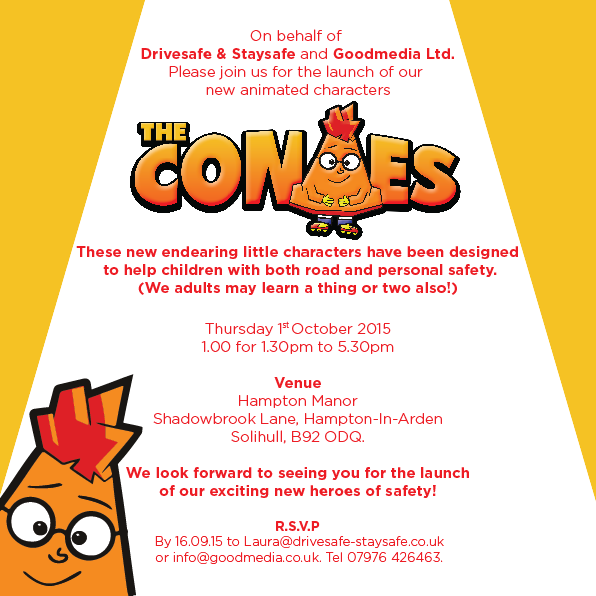 If you would like more details, please feel free to contact Fay Goodman at Goodmedia Limited who has put together this very worthwhile event.

On Saturday 3rd of October, please take a little time out to think of me whilst I sit through a sing-along performance of Frozen with my granddaughter Melody. I have booked a doctor's appointment for the next day.
On the 5th October I am giving a lecture. Yes, that's right...a lecture.
It's the very prestigious Tom Olsen lecture at St Brides Church in Fleet Street.
They have has some amazing speakers over the years and so I suppose it was time for them to down-market. I have to say I am rather looking forward to it!
Finally. I am performing at Sir Tim Rice's fantastic concert of his music at The Sage on Thursday 8th......
Well that's it for now, although just to add that Rachel and I are going to take a holiday...our first one for more than eight years.....this is an order from management, agents, doctors and of course....my lovely wife!!!!
Cheers,
Rick
Previous Editions