Rick Wakeman is at his best in front of an audience, as we're sure many of you know. This page contains details of all forthcoming performances worldwide. We also try where possible to list appearances on TV and radio.
You can also checkout Rick's Previous Tours or an archive of selected Tour Programmes
---
Tours
Nothing currently scheduled.
---
One off Appearances
Even Grumpier Old Keyboard Show
Rick is bringing his piano and keyboard show to St George's Church, Beckenham, Kent for a one off performance on Friday 3rd June at 8pm, as part of their 2022 Arts Festival.
Rock & Romance Cruise 2023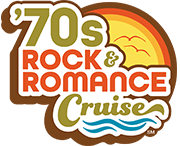 It's just been announced that Rick Wakeman will be taking part in The '70s Rock & Romance Cruise in March 2023 in a line-up which includes Don Felder (formerly of The Eagles), The Hollies, The Orchestra starring former members of ELO, Jefferson Starship, Foghat, Climax Blues Band, former Journey lead vocalist Steve Augeri and many more. The Cruise will take place 16-23 March 2023 from Miami to Puerto Plata, San Juan and St Croix (USVI) on the luxurious Celebrity Summit. For more information, please visit www.RockAndRomanceCruise.com
---
Previous Tours/Appearances
These are the tours that have been listed on RWCC since 1996. For earlier dates, you can try setlist.fm
2022
2021
2019
2018
2017
2016
2015
2014
2013
2012
2011
2010
2008
2007
2006
2004
2003
2002
2001
2000
1999
1998
1997
1996
In addition to the above formal tours, this is a list of one off dates.
Previous Tour Programmes
These tour programmes are presented as PDF files. My thanks go to the contributors of these programmes.
Contributors: Paul Chandler, John Chivers, Martin Cook, Paulo Edson, Graham Johnson, Eddie Lee, Eddie McFadden, Brian Neeson, Craig Smith, Derek Wales