Greetings Everybody,
I am writing this before setting off for the first day of filming with Hayley "Strictly" Sanderson, for the 2nd series of Rick's Plaice.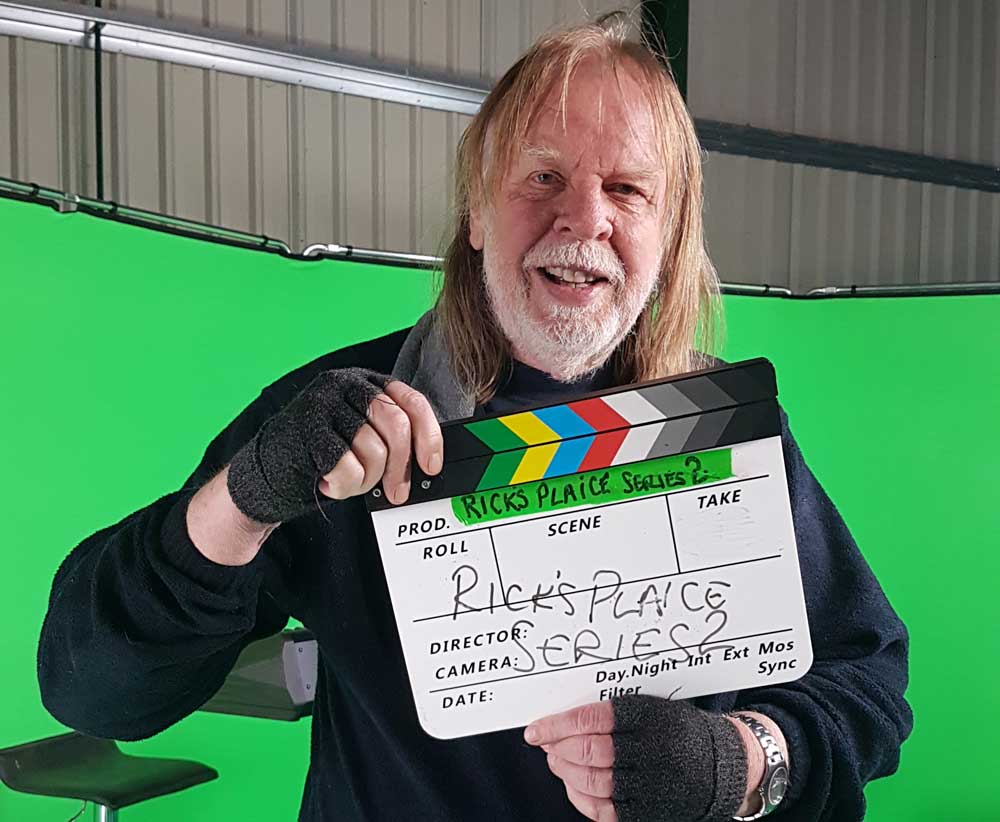 The plan is to make the musical segments just a bit different each series and so for the next six shows I will be recording a seldom heard or performed song, that I feel deserves an airing, and "Strictly", with her amazing range and vocal ability, is the perfect choice… (her words, not mine!!!)... although we all do agree!
It's a really first positive step after nearing the end of the pandemic lockdowns which have been just dreadful for us all and especially after having had my second jab, (no ill effects by the way), I'm raring to go.
Also this month I'll be starting recording a new album with Erik in the studio. The music preparation is already taking shape and I'm looking forward to starting on it.
We can also start making plans and confirming shows and tours which look likely to include a North American tour which will be piano and a couple of keyboards as well, which means I can include pieces that are more suited to sounds other than that of the piano.
The Xmas UK tour is definitely happening and that will be so much fun… It'll just be so wonderful to see faces and not masks… although it has been suggested that at my age, perhaps I should wear one all the time!
My management are also working hard on events for 2022, some of which I know you will like very much… so it looks like I'm going to be a busy boy, (sorry, I meant OAP), right through to the end of 2023…….never too late to make up for lost time! 
The UNION tour box set does look fabulous and I'm pleased it's all finally getting the presentation it always deserved. The tour was amazing. Performances from all concerned were amazing too, which certainly made up for the disgraceful goings on as regards the album of the same name.
I am also working on three completely different books as well as a musical book for young children, which I have been working on with Rachel for 2 years and is almost complete. Trials with selected schools and children have been unbelievably successful and responsive, and having 12 grandchildren, it does seem that it is something that I should be doing more of!
Finally, this month sees me reach an age which really needs to be classified in two sections.
In actual years since my birth and my physical deterioration, I will indeed be 72, having popped out of Mildred in 1949.
However, my mental age has never surpassed that of around 10.  I recall my youngest boy Oscar, when he was 10 years old (he's now 35), was asked by his Primary School teacher, along with the rest of the class, what he wanted to be when he grew up. Oscar said he wanted to be like his dad and the teacher asked why, and Oscar said, "Because he hasn't grown up".
I was always rather proud of that.
Rick
---
Previous Editions