Well at last there seems to be some good news on the horizon for entertainment, but of course it comes with various notes of caution!
I was in my studio doing a few bits and pieces and I found myself gazing at my Hammond M102 that was sitting in the live room area. It was only semi-working and last used on the Retro album if my memory serves me correct and it wasn't very well then if I recall!
I felt it deserved to be brought back to life and so, with the help of son Adam (who seems to know everybody in the business), I contacted this wonderful man called Clive who used to work for Hammonds way back in the 1960s and he certainly knows everything there is to know about all things Hammonds… and interestingly enough, a drummer called Graham Turner, who I worked with back in the mid 1960s, was his apprentice. Graham was a great guy with a pet squirrel monkey that created havoc where he took him……so Clive and I reminisced for about an hour before he took the M102 apart …and fixed it!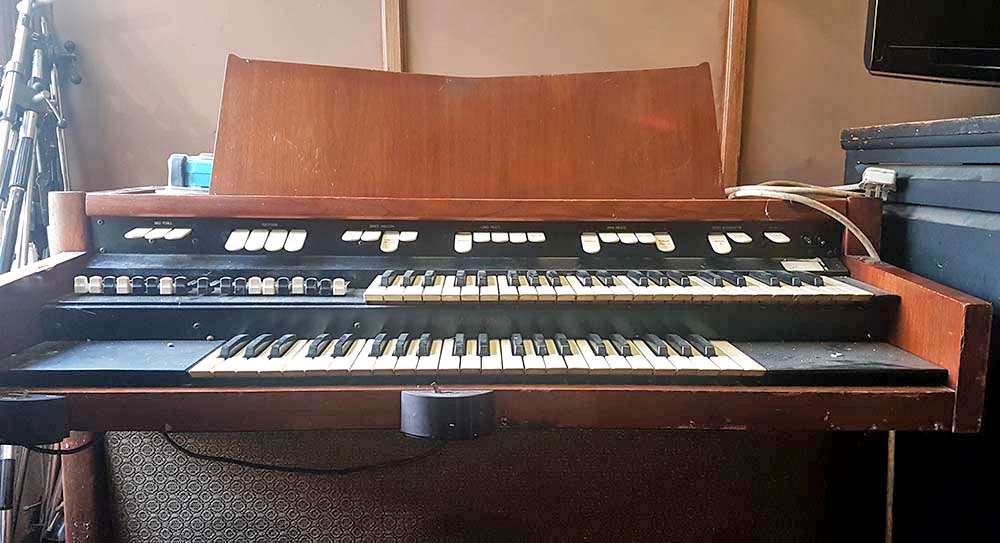 This worked well with my plan of a few days earlier, which was to record, with the Red Planet musicians, an album featuring the M102 and also my L122 which was at the store… At the moment it appears the L122 could be terminal and is on a Hammond Life support system so we'll have to wait and see.
So I have been happily composing and also a few of the pieces are in need of a female voice and so I have spoken to "Strictly", (Hayley Sanderson), who is very keen to add her dulcet tones to the necessary tracks. She, like the rest of the guys, can record from home, so all social distancing can be observed.
The other thing is series 2 of Rick's Plaice… the series and filming will start as soon as we're allowed… we have some really good new ideas to add in and everybody concerned is looking forward to getting back into it.
Moving on… a lot of people have been asking about The Palladium and if it's going to happen, well I heard this morning that it's not and indeed Cadogan Hall is back in for this coming Xmas.
Concerts are now being organised knowing that we are coming out of lockdown, but these will start at the end of September.
It does appear that the world and his uncle are working on touring so it could get a bit crowded out there!!!
I will definitely have a lot more to report in the April GORR and I may even have had my second jab by then too!!!
Stay safe please and stay well.
Rick
---
Previous Editions