Voyage (1996)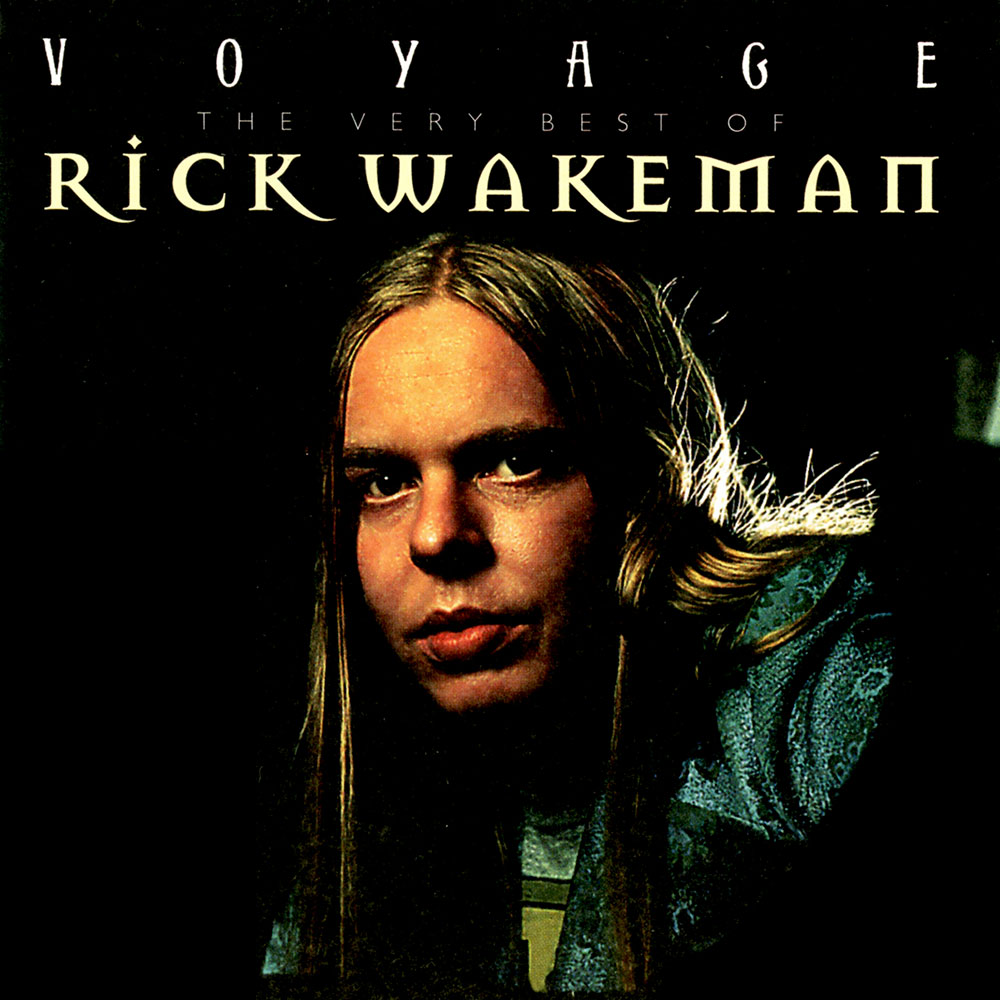 Rick's Perspective
Notes
I hate this album. A compilation with no feedback allowed from me whatsoever. Don't ask me to sign it (although I will after having a moan)! The remastering is pretty good but the liner notes are pretty poor at the end of the day.
Wakey's Verdict
Not one for my collection. Your choice!
Little Known Trivia
This album was brought out in order to stop any deal going through of me buying back some of my early A&M product. It was a nasty plan conceived by nasty people.
Reviews
Serguei on 18th January 2003 [Other reviews]
I never heard about Rick before... I only saw the Voyage CD in my school library, I saw the track names, the booklet and then I said... all right, lets listen it.... after hearing Catherine Howard, I say WOW! he is a master, after that, I´m listening more Rick albums, and thanks to Rick I met the Yes music, which is beautiful too. I feel a great joy to know that today, in this world with many commercial music that sucks, there are already people who knows the meaning of the word "music". Thanks Rick
Tim Boudewijn van der Wart on 26th October 2001 [Other reviews]
This is without doubt the definite A&M seventies compilation! Outstanding in each aspect. Even if you own all the pieces already on the separate albums, this is a must buy because it is just secure to have for example a magnum opus like Judas Iscariot on compact disc (my vinyl version is almost completely transparent, as probably a lot are). To my opinion it should even have been a 3 cd-set! More from the Music Reincarnate e.g. the Warning or the beautiful Reaper - and what about Statue of Justice and the Breathalyser? The CD is an absolute must for all, all the pieces are great and the former vinyl pieces are flawlessly remastered.
Brandon Cohen on 11th April 2000 [Other reviews]
I am an 11 year old boy and I love the masterpiece Judas Iscariot. It reminds me of Sunday in Church because of the Wonderful Church Organs this song not only relieves stress but also sends a spiritual sensation in the air! This is a great album if you want to be relaxed of stress.
Max Hult on 23rd February 2000 [Other reviews]
By far his best compilation-album... #2 place of all Wakeman cd's, it contains the full "Journey", the 3 most important tracks of "Arthur", the best 4 of "6 Wives" and some other great tracks like After the Ball, Summertime, Temperament of Mind (from a Strawbs concert), and "The Maker" from No Earthly Connection... Negative, though, are 5 of the other tracks, they lower the CD quite much... Better program your CD-player... Lancelot and the Black Knight should've been on it too to retain the record's style... I recommend In Concert as an accessory to get the complete "best of" wakeman... In Concert has 8 tracks on it, i think all of them are better than the original versions... That's my all time favourite...
Downeast Bruce on 15th February 1998 [Other reviews]
WOW!!! A true "best of" compilation, covering Rick's work during the 1970's. Not only do you get "Journey to the Centre of the Earth" in it's entirety, there are 4 tracks from "The 6 Wives of Henry VIII", 3 tracks from "Arthur....", 4 tracks from the very hard to find "White Rock", 2 tracks from "Rhapsodies", a live recording from his "Strawbs" days (Temperance of Mind), 2 tracks from the hard to find "Criminal Record" - including the epic "Judas Iscariot", 2 tracks from "Lisztomania", and 1 track from "No Earthly Connection". Also included is a 12 page booklet with pictures and commentary. A "must have" for any Wakeman enthusiast (or a newcomer to the wonders of Rick's music), especially if your vinyl copies of these tracks are a little worn from excessive play. The quality of the sound on the 2 discs is excellent!! If you find it, BUY IT!! You will not be disappointed!!
Melvin H. Wilson, Jr. on 15th July 1997 [Other reviews]
Finally, a true Rick Wakeman Greatest hits compilation covering the A&M years. All of the tracks have been remastered and sound superb. Many of the tracks have never been on compact disc, or at least are hard to find. Even four tracks from the rare "White Rock" are included as well as tracks from "Rhapsadies". As an extra bonus, the complete "Journey To The Center Of The Earth" album is included. Also, the solo Rick played from his days with the Strawb's "Temperament Of Mind" is included and shows, that even then, Rick had already developed his famous style. The disc also comes with a booklet and extensive sleeve notes. Why did it take A&M so long to release what most will agree is Rick's best compositions, and why is it unavailable in the US. This collection is a MUST BUY!