Wakeman with Wakeman (1993)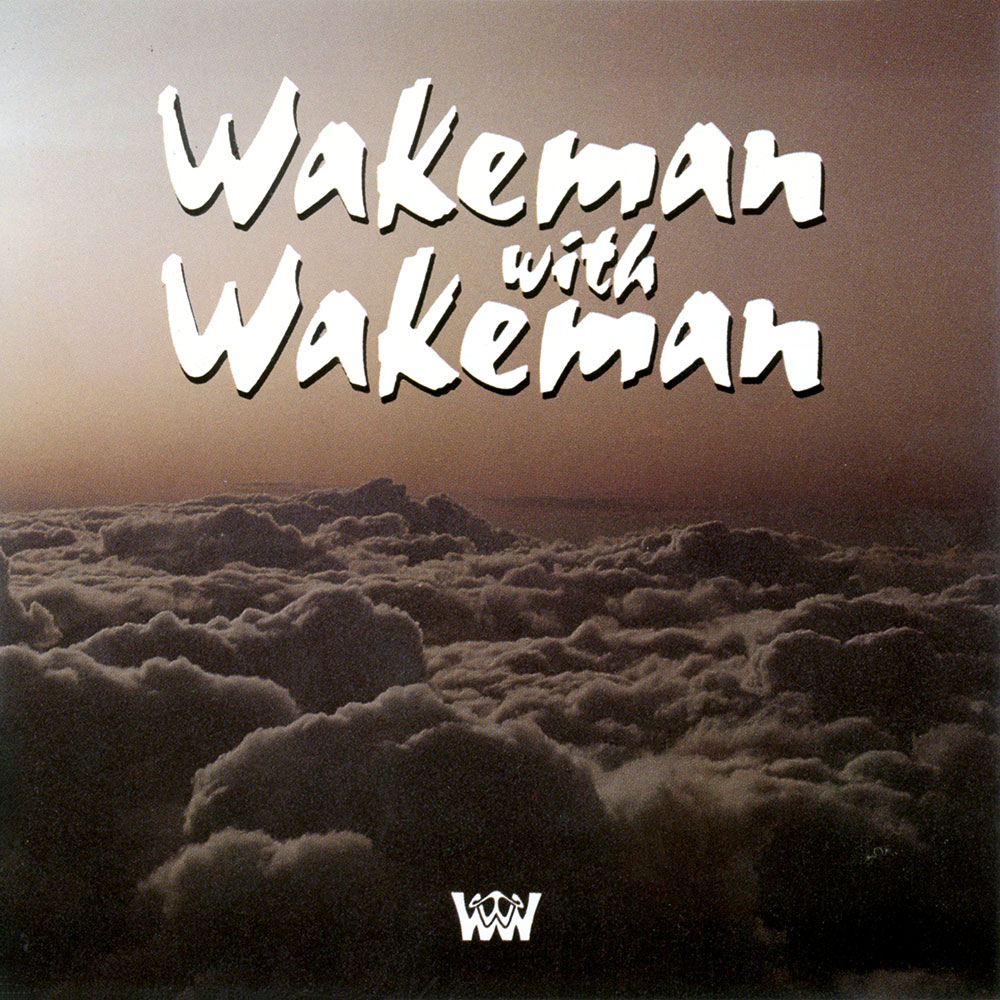 Rick's Perspective
Notes
A good fun album all round with some good playing, but perhaps suffers in retrospect from a lack of balance. It's hard to know what "journey" you've been on by the time you get to the last track. I always loved Paint It Black and although we did a wicked live version on stage, it never really took off in the way I expected.
Wakey's Verdict
If you only have the money for one CD, then this isn't the one. If you have money for three or four then it's worth considering.
Little Known Trivia
The album was completely finished before Adam came on board. I got him involved at the last minute as it was suddenly agreed that he would join me on tour and so it made sense to have an associated project.
Reviews
Mike Logan on 1st October 2011 [Other reviews]
Different styles, techniques and sounds. A sample Portfolio perhaps. Some serious (Caeseria) and others just fun. It is another showcase for Rick's compositional talents as well as his famous dexterity. A slight over-use of certain "metallic" synth patches at times. Played "Live" on Tour before CD release.
Ken Matthews on 4th June 2003 [Other reviews]
There's really only one word to sum up this album - STUNNING. Beautifully recorded with everything sounding bright and lively.Caesarea is one track that proves the point showing off Rick's classical training and ability to blend in a modern tempo in the same piece of music. This should be considered a real Wakeman masterpiece - it's simply gorgeous and I never get tired of listening to this, and all the other tracks. Paint It Black could have been left off in all honesty becuase Rick really shines through best when the music is written by him, rather than a cover version of someone else's material.
Tim Boudewijn van der Wart on 26th October 2001 [Other reviews]
I hate the Paint it Black cover, to me the worst thing a musician can do is to cover a rolling stones song, just awful! The rest of the album is surprisingly good, in particular past and present, megalomania and lure of the wild. All the tracks are pure keyboard except jiggajig, that a simple two piano piece, quite nice though. I think it is a nice thing to have in your wakeman collection, not a must, but nice.
Kevan James on 3rd October 2001 [Other reviews]
Looking back, this is a great album. It's time "Caesarea" was recognised as a true Wakeman classic. What a fantastic album!!
Bjorn Olaf Syvertsen on 21st September 1998 [Other reviews]
Some have called this a "rocking" album. That's not very accurate. If you're looking for rock'n'roll, then check out the Rolling Stones and forget about Rick Wakeman. On the other hand, if you like instrumental keyboard music, then stay put. And especially - if you like "Criminal Record", then this might be a good choice for you. "Wakeman with Wakeman" recaptures some of the excitement of "Criminal Record", although I think it is not that good (but still good!) And like on "CR", there is a long song here that is by far the best cut, namely the one about Caesar... Rick again demonstrates his interest in history.
Mats Landstrom on 29th September 1997 [Other reviews]
Buy W & Ws later albums instead. Most tunes on this one are just straightforward rhythms with "guitar"-solos over it. Too unvaried.
Downeast Bruce on 26th July 1997 [Other reviews]
This is a powerful, dynamic father and son collaboration. If you like music with a bit of a raw edge to it, check this CD out. This disc is quite different than "Romance of the Victorian Age". "Shields Up!, Red Alert!" Paint it Black will rock your socks off!