Video Vault Volume 1 - 1975 Live at the Empire Pool King Arthur on Ice (2007)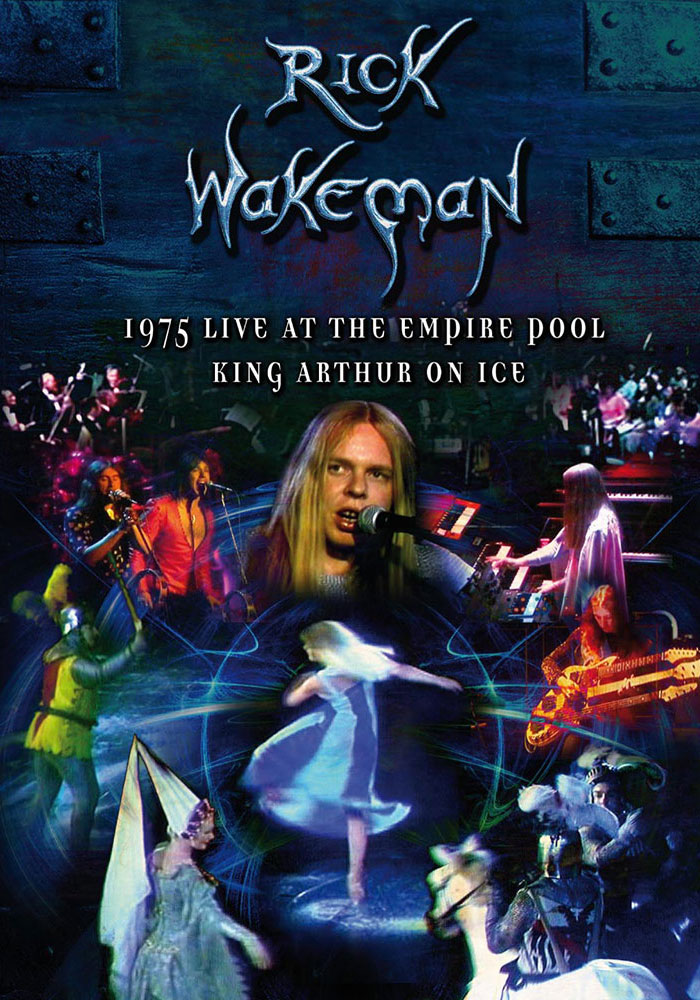 Buy Boxed Set&nbsp from Emporium
Rick's Perspective
Notes
There were just three performances of King Arthur on Ice and it was "crucified" by most of the media before it had even had its opening night! Amazingly though, the demand from the press and media for tickets was unprecedented and which was met with a total refusal to all who had "pre-reviewed" the event!
It was undoubtedly for me, a high point of my musical career. I was pleased with the music and to this day feel that the main theme is probably the best I have written and will be hard to surpass.
The shows were just great fun and were put on with virtually no outside assistance as very few people believed in it and indeed wanted it to happen. Numerous people, who will remain nameless, tried in vain to get me to do a basic show at the Royal Albert Hall and to "forget all this nonsense about an ice show"!
Ice skating was not popular back in 1975 and so I enlisted the help of some of the world's greatest skaters from all over the world.
To the best of my knowledge it was also the first time a PA of that size had been "hung" in a venue the size of Wembley Arena. I shipped in a Clair Brothers system from America as there was nothing in the UK that could handle the task.
Thanks to people like Tony Burdfield at A&M Records, my band, the conductor David Measham and the English Chamber Choir, and the foresight of Alan Yentob, who filmed much of the show for the BBC, the memory still lives on.
…And my thoughts now? I'd just love to do it one more time!!!
Wakey's Verdict
Little Known Trivia
Reviews
Hans van Hengel on 9th April 2016 [Other reviews]
In the wake of the re-recording of King Arthur I took a view at this DVD once more. The DVD gives you a glimpse at the scope of the whole idea of performing on ice. Downsides to the DVD: "Merlin" is missing and for some odd reason there is an unwanted doubling of a short piece Galahad. The sound is what you can expect of a 1975 video tape. (B-) It might have been a great show but it was recorded poorly. But for diehard fans like me it's a piece of history.