The Burning (Film Soundtrack) (1981)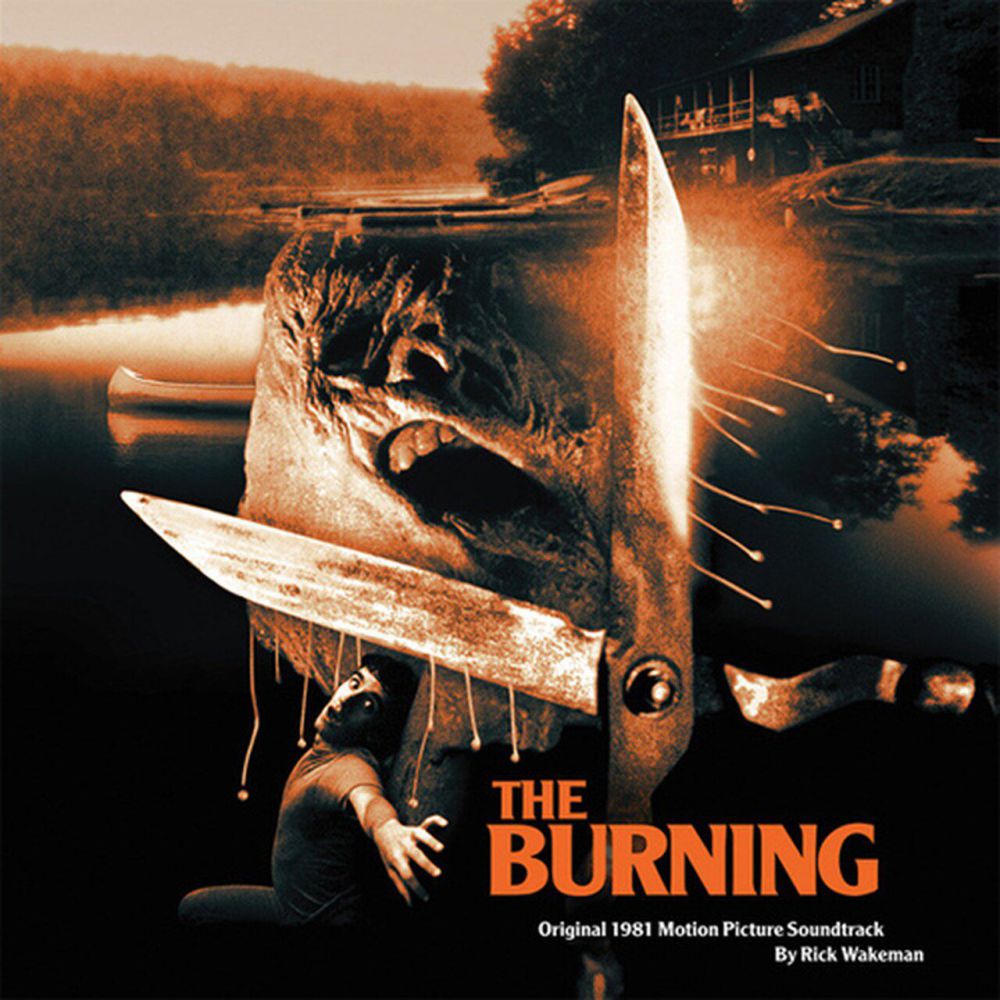 Buy CD&nbsp from Emporium
Buy Coloured Vinyl LP&nbsp from Emporium
Rick's Perspective
Notes
This is an album of two sides. One side is actually great analogue stuff of arrangements of music taken from the film and the other side is...well, not so hot! Always difficult to produce soundtrack albums as you're trying to please so many people and it's never possible really. It's the only album I used the Prophet 10 keyboard on and so I like it purely for that reason!
Wakey's Verdict
One for the collectors - but not really anybody else!!
Little Known Trivia
I was offered a percentage of the film profits instead of a fee but opted for the fee as I felt the film stood no chance as it was pretty bad. The film ended up as the biggest grossing horror movie in Japan and made a fortune for the owners, Miramax" who went on to become part of Disney on the strength of that making the Weinstein brothers, who were the joint owners, multi millionaires!
Reviews
Mark Ingle on 19th June 2004 [Other reviews]
The Burning I picked up in a music shop in Sutton Surrey in the 80's and it instantly was a masterpice as far as I was concerned. Their are two sides, one side with the music from the film - the other side is variations and shows Rick at his best on the improvising. I suppose the thing I love about Rick is his ability to imrpvise and make it better than the original and this is a classic example. Although Rick does not rate this as one of his great works - I beg to differ. If you can get hold of 'The Variations' then do, no true Rick collector should miss this track.
Bjorn Olaf Syvertsen on 14th October 1999 [Other reviews]
The A-side of this album is quite weak, but alright. It sounds like a collection of outtakes from "White rock" or "Criminal record" - tracks not good enough to be included on those albums. But still they are not exactly terrible. The B-side is, however. The B-side is more or less uninteresting movie effects.... All in all, this album is among Rick's worst work.
Siggi Zielinski on 2nd September 1999 [Other reviews]
The Burning soundtrack contains some very untypical work by Mr.Wakeman and is sometimes highly interesting. Rick does here some very good sounding recordings with some help from Alan Brawer (guitars), Kevin Kelly (bass) and Mike Braun (drums) in the best 70's tradition (although it was seemingly 1981). Those band performances ("Theme from burning","The chase continues","Variations on the fire") are of highest standards. Some very unusual instrumental keyboards passages ("Sheer terror and more", "The chase", Sheer terror") from Rick here, trying to illustrate the filmed action, sounds like I never heard him anywhere else, sounds like some Tangerine Dream or Klaus Schulze gone wild. And also we have here 2 very forgettable country instrumentals played without Rick's contribution. Those are included probably to complete the soundtrack. Without the latter two it can be really recommended.