Piano Portraits (2017)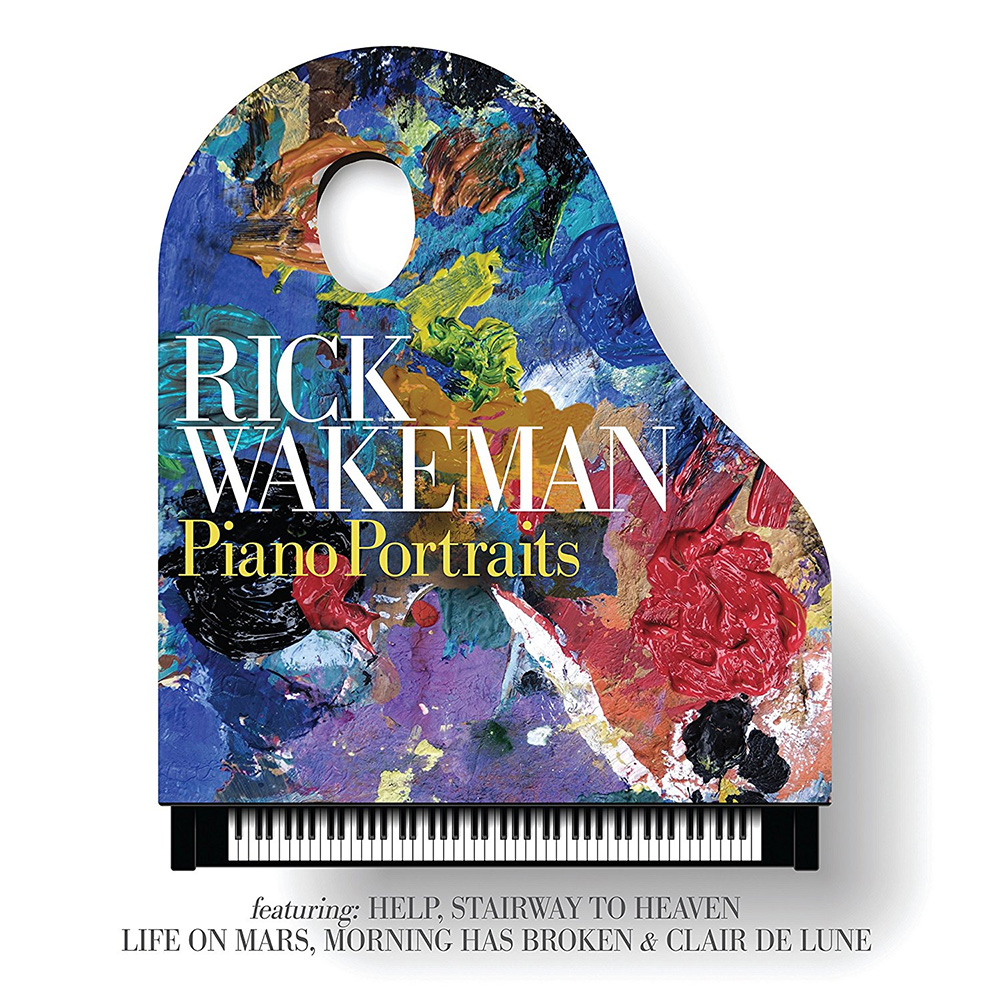 Rick's Perspective
Notes
Wakey's Verdict
Little Known Trivia
Reviews
Juan Zaratoga on 25th July 2017 [Other reviews]
"Piano portraits" is arguably the best piano album Rick Wakeman has produced so far. Inspired performance, brilliant arrangements, a rich piano sound of his favorite Steinway Grand and quality recording.
Most of the 15 titles of this CD have been performed or recorded by Mr. Wakeman before and, for several of them, quite often already. But the performances on this CD are beyond any doubt superior to any of Mr. Wakeman previous piano albums. Most of the arrangements are new, sounds fresh and captivating. Some of the pieces are recorded for the first time ("I'm not in love" by E. Stewart, "Dance of the Damselflies", a new composition of his own).
The whole album comes very nicely as a 15-part suite forming a coherent musical unit. Each piece delivers a different mood and color and has, so to say, an individual image (hence, "Portraits"). The shift from one to another is clever in tone and character change. Wakeman works like a portraitist painter approaching some well-known faces but still leaving his own mark. The well-known melodies are embellished with a special, immediately recognizable and sometimes very personal style.
The playing quality is high. The master of the electronic keyboards shows his skills with a subtle acoustic piano sound and well controlled playing technique, flawless almost all throughout this recording. His touché is light and highly ornamented, nearly "mozartian" in style. You would not expect here a "beethovenian" piano sound, which his colleague late Keith Emerson was famous for.
The trademark «Wakeman arpeggios» are here, but they are never overwhelming as the melodies really shine out. Counterpoint and clever harmonic changes keep listener keen with unexpected details and turns. The arrangements of the classic works ("Clair de lune", "Swan lake", "Berceuse") do simplify drastically the original scores. But it is done with style and taste and never falls to some impersonal consumer muzak.
Highly recommended not only to Wakeman's fans but to all for whom the good music and talented musicianship are not a matter of classification into "pop", "rock", "classical" or "modern".