Silent Nights (1985)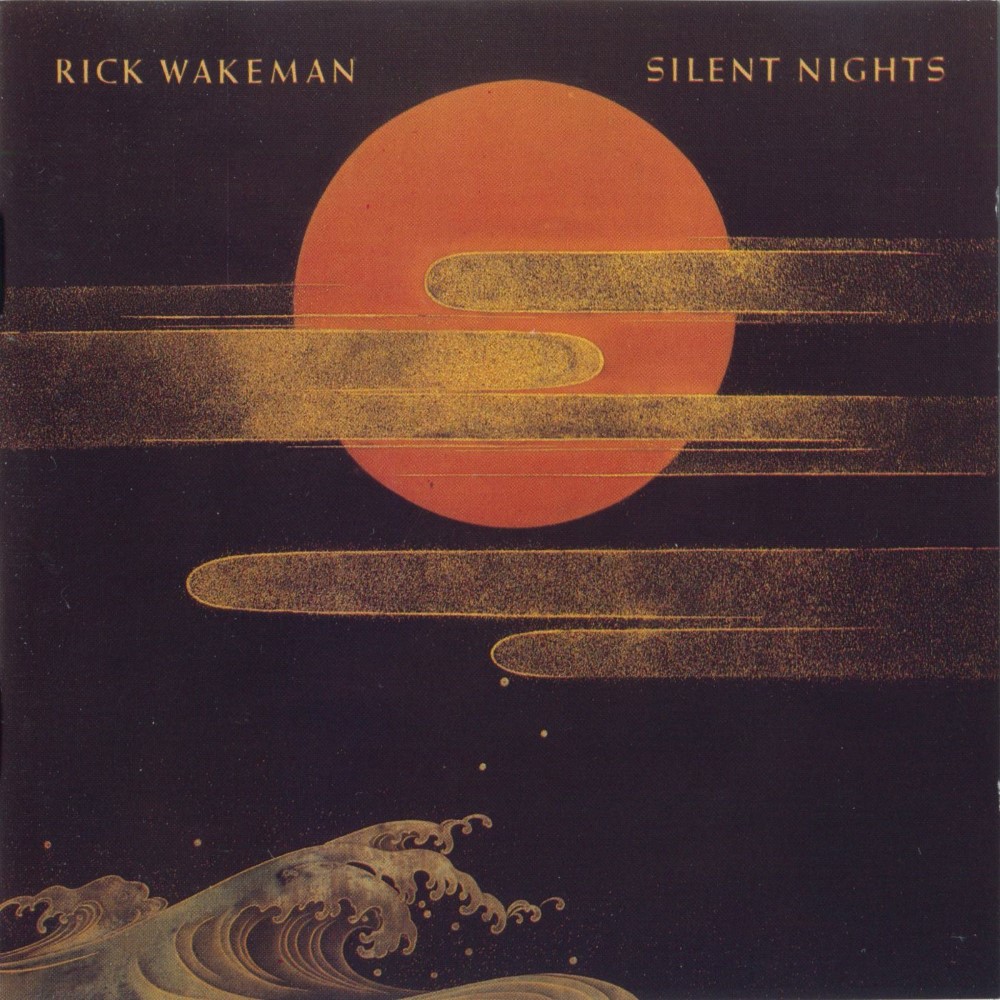 Rick's Perspective
Notes
Written and recorded during what I lovingly refer to as "My Great Unwanted Period", as whatever musically I tried at the time was received with total disinterest by media and press alike! In fact I was so fed up at the time that I even turned half the songs into Bonzo Dog Doo Dah Band type of efforts. "Ghost of a Rock and Roll Star" and "The Dancer" being classic examples. Then in contrast there are prog rock tracks such as The Opera and then of course the almost poppy Silent Nights track. Confused? I was!
Wakey's Verdict
If you want to hear what I was recording when I was somewhat confused as to what direction to go in, then this is the album for you.
Little Known Trivia
The beautiful cloak that I wore on the back cover of the album was borrowed from Liberty's in London especially for the photo shoot. I wish I'd bought it.
Reviews
Aurelio de Moraes on 14th July 2003 [Other reviews]
This is probably the best album Rick composed at the 80´s.He doesn´t uses amazing sounds at the keyboards,but the atmosphere of the songs is very interesting. The most beautiful one is "Man´s best friend", that you can listen and think how you like your dog, if you have one. The style of the album reminds me a lot of Brazilian rock from the 80´s. I just don´t understand why some people doesn´t like this album!
Bjorn Olaf Syvertsen on 8th June 1998 [Other reviews]
This album illustrates nicely quite a lot of what I DON'T like about the 80s. It sounds like music left out of "Phantom of the Opera", which Rick desperately tries to turn into rock'n'roll. It is not exactly bad, it is just so extremely typical of the 80s
Mats Landstrom on 24th September 1997 [Other reviews]
Most songs on this album are quite straightforward melodic rock. Not many classical influences here compared with Rick's other work. Musically unadventurous with a weak production.