Another loss to music with the passing of Tony Hooper who I first met in 1969 when I was booked to do a session with The Strawbs on their album Dragonfly. We became friends and a year later I joined the band and soon after that in came John Ford and Richard Hudson to join myself, Tony and the band's leader, Dave Cousins.
They were really lovely times and Just a Collection of Antiques and Curios is still one of the albums I am most proud of being a part of.
Tony had a great voice that blended perfectly with that of Dave's and it worked well as a solo voice as well. The two acoustic guitars also blended perfectly as they used different tuning methods which added to the sound.
Tony was a gentle soul. Very kind and caring and all who knew him can be proud that he was, at some time, a part of their lives.
My thoughts are with his son Nicholas, daughter Colette, and other members of his family.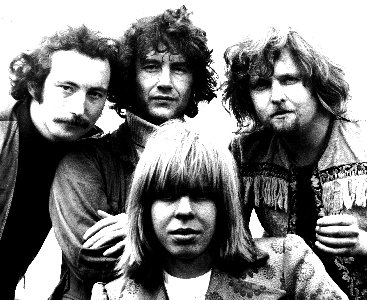 Lindsay Cooper, Tony Hooper and Dave Cousins with Rick just after he joined