For a change, the GORR is a little early. This is because it's so hectic at the end of this month and the beginning of November, that now was the only time to catch up.
Piano Odyssey is out and has had some really nice feedback which is so pleasing after all the hard work that went in to producing it from so many people.
As well as the tour, there has been a lot of promotion to do, which I really enjoy. The One Show and Simon Mayo and Cerys Matthews are always great to do and doing The Bedtime Story for CBeebies has now elevated me to "Cool" with my grandchildren. What a great programme to do. I'd love to do more. They chose three bear stories for me because of my love of Moon Bears so that made the day even more special.
October did take its health toll though as it was full on 20 hour days including thousands of miles of driving and little sleep and I succumbed to a really nasty viral infection that knocked me flat. My manager's doctor saw me the day after I did the HMV appearance and I was pumped full of antibiotics to get me through although I sadly had to reschedule Bath, which is now on the 21st of November.
HMV was great fun although I must admit I did feel awful. Paul Gambaccini was a fabulous Master of Ceremonies and the fun we had with all who were there helped me forget how rotten I was feeling...until afterwards !!!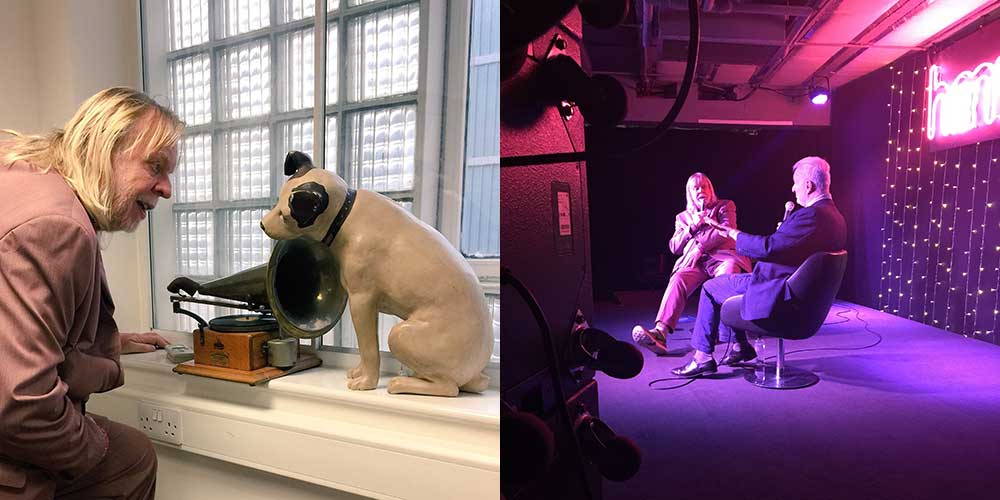 There are quite a few Piano Odyssey shows coming up.....
Fri 26th October - IPSWICH CORN EXCHANGE.
Thurs 1st - WORTHING PAVILLION
Sat 3rd - GUILDFORD G LIVE
Mon 5th - Moon Bears Concert at The Mill in Sonning.......This will be a lovely fundraiser for Animals Asia...please support this if you are in the area and are free that evening.
Wed 7th - PETERBOROUGH THE CRESSET
Fri 9th - HALIFAX VICTORIA THEATRE
Sun 11th - EVESHAM REGAL
Thurs 15th - TUNBRIDGE WELLS ASSEMBLY ROOMS
Sat 17th - DORKING HALLS
Wed 21st - FORUM BATH...
Sun 25th - Water Rats Ball.....Always great fun and open to the public too. Tickets are available on the Water Rats Web Site and I will be performing a couple of pieces with my great friend Alfie Boe.
Thurs 29th - I fly to the Czech Republic to do some piano and orchestra concerts and then straight into the Ukraine for another concert in Kiev.
December is choc a bloc and indeed plans are now very far advanced for 2019 and my 70th birthday year and musical birthday party.
In the meantime here are the remaining shows in December.......
Sat 1st - CZ Olomouc piano & orchestra,
Sun 2nd - CZ Prague Castle piano & orchestra
Wed 5th - Kiev Ukraine piano & orchestra
Sat 8th - BEXHILL DE LA PAVILLION
Tues 11th - BIRMINGHAM TOWN HALL
Sun 16th - BRISTOL ST GEORGES......sold out
Mon 17th - LONDON UNION CHAPEL....sold out.
Tues 18th - CAMBRIDGE CORN EXCHANGE
Wed 19th - MANCHESTER NORTHERN RCM....sold out.
Thurs 20th - LONDON UNION CHAPEL
bye for now........Rick
Previous Editions